Few products have a wider range of applications than oleochemicals.
Indeed, this diversity of markets is an important factor in the stability of the industry.
Here are a few ways in which oleochemicals are used:
Animal feed
Nutritional supplements, emulsifiers for calf milk replacers
Candles
At the root of the oleochemical industry is the production of candles from stearic acid, a wax. Waxes are fats that are solid at room temperature, and chemically these can be hydrogenated fats and oils but also fatty acids or their derivatives. Several of the sites of APAG members that are still in use today, used to be candle manufacturers. Around a century ago, candles were not just used for lighting but also as food – soldiers were provided with food and candles, and if it came to a shortage of food, the candles could be eaten. This is not advisable anymore since many candles are now made from paraffin waxes, but the better-quality candles are still made from stearic acid.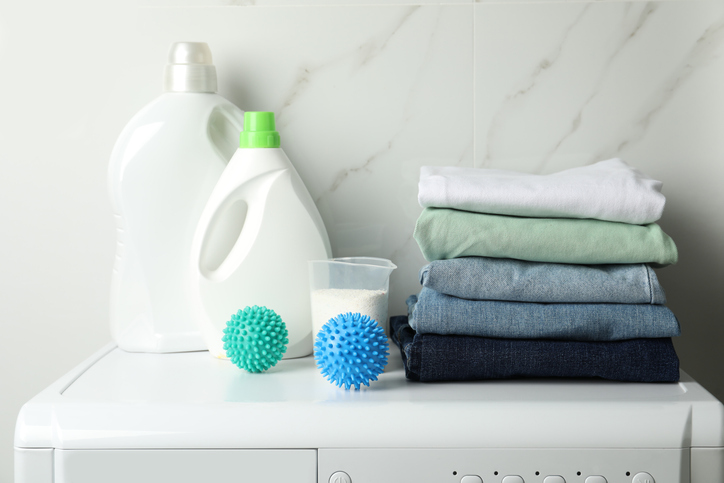 Detergents
Oleochemical fatty acids answer the need for green homecare products with high efficiency. They are the perfect natural based building block for solid or liquid detergents? They are used as the base ingredient for surfactants used in biodegradable tissue softeners as an alternative for synthetic chemicals. Surfactants play an important role in detergents as cleaning and foaming agents.
Electronics
Wire insulation, insulating varnishes, special-purpose plastic components
Food
One of the most everyday applications of oleochemicals is food. Oleochemicals are well-known food emulsifiers allowing water and oil to merge together into a stable emulsion. That is why oleochemical emulsifiers can be found in bakery product, margarines, ice cream, chocolate and many more. Furthermore oleochemicals can serve as flavoring & fragrance ingredient or as moisturizer.
Industrial lubricants
Oleochemical fatty acids and fatty acid esters are ideal base oils or additives for eco-friendly lubricants used in all types of lubrification applications such as automotive & marine lubricants, construction, power generation, forestry lubricants and many more. Oleochemicals have many functional properties that are essential for the performance of lubricants. Furthermore, they help the lubricant industry to lead the way towards an innovative and sustainable future with high performance, natural-based ingredients.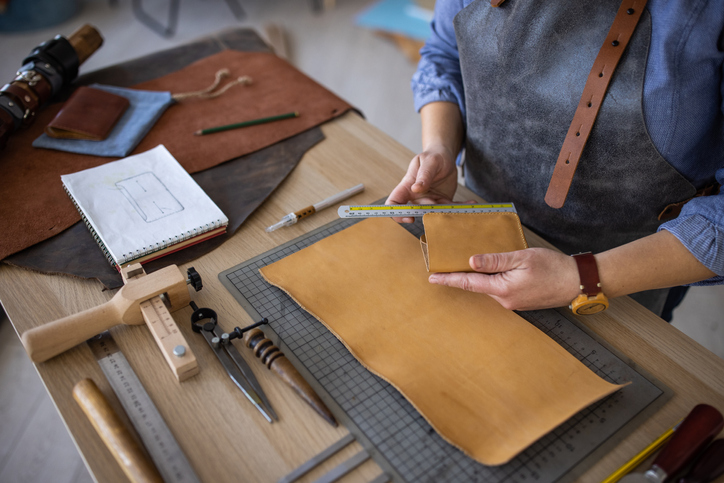 Leather
Oleochemicals and their derivatives are widely used in the leather industry, especially during the production process of the leather. For example, Fatty Alcohols or Fatty Esters are used to re-grease the leather after the tanning process.
But Oleochemicals and their derivatives are also used in products to treat the leather during its lifetime. Surfactants obtained from Fatty Acids, Fatty Alcohols and/or Glycerin are often utilized to stabilize formulations used to nourish the leather.
Metalworking and foundries
The high performing lubricating properties of oleochemicals makes them ideal for use in metalworking fluids and foundry chemicals. Oleochemicals are used as lubricity improvers for steel, copper & aluminum rolling, cutting oils or polishing oils. There is a growing interest in the use of oleochemical esters for metalworking lubricants because of their high performing lubricating properties and sustainable character.
Mining
Low viscous esters of fatty acids are used as drilling media in the exploitation of boreholes for mineral oil drilling. Why is that?
The exploitation is often done in environmentally sensitive areas (e. g. North Sea, Gulf of Mexico). Because of this, it is important to work with environmentally save fluids, as they may come into contact with flora and fauna. The fatty acid esters are non-toxic and easily biodegradable, therefore no bio-accumulation can occur. Due to their good lubricity, these esters are the ideal working fluid for drilling in a sensitive environment.
Paints and coatings
Paints and coatings were traditionally plant based. Air drying oils were used to protect and decorate wood and metal structures as well as cloth in the past centuries. Via petrochemical alternatives in the 20th century, the trend nowadays is towards bio-based and renewable resources again. And for good reasons. With their plant-based nature, natural oils and fatty acids plus their derivatives such as fatty alcohols and polyester polyols, allow for a sustainable source for all kinds of chemistries, such as alkyds, PU, epoxy and polyester, that can compete in quality with the petrochemical variants. Innovative synthesis routes to produce these building blocks as well as the final paint and coating systems, together with a negative carbon footprint in many cases, allow to protect and decorate systems for longer times and hence create sustainable and durable solutions.
Paper recycling
An important step to enable paper recycling is to remove the colour (pigments) from the fibers. After shredding the paper and adding water, the resulting wet matter is kneaded. Then further water with surfactants, mainly soaps of fatty acids, are added. During the further processing, a foam is formed that coats the pigments. By a flotation process, the pigments are removed from the paper with the foam. The resulting wet paper mass can be used for paper goods like newspaper and cardboard packing.
For example: in Germany, ca. 80% of printed-paper is recycled, saving a lot of energy and resources (see AGRAPA-Homepage).
Personal care
The use of Oleochemicals in Personal care.
Fatty acids, fatty alcohols, fatty esters, and their derivatives obtained from vegetable oils are used since approximately 70 years in personal care products. Nowadays, these biobased molecules are present in every beauty and personal care products, from toothpaste to shower gel. They are easily identifiable on the packaging thanks to their INCI (International Nomenclature of Cosmetic Ingredients) names. They are used for instance to emulsify oil and water, to clean the skin and the hair or to bring a pleasant sensorially.
Plastics
Several applications of oleochemicals are known in the field of processing engineered plastics. For example, wax ester of stearic acid can be tailor-made regarding their melting behaviour, so that they can show an optimized lubricity at the processing temperature in the engineering process. Besides this, the polarity of the ester can be influenced to achieve the best results with the respective plastic. This saves energy in processing and allows ambitious extrusion processes.
Another example is the use of epoxidized Soybean oil, which works as stabilizer for plastics. It is often combined with fatty acid soaps and functions as an acid trap, to avoid destruction processes in the plastic. This allows a longer live time of the component part.
Printing
Printing inks, paper coatings, photographic printing
Rubber
Oleochemical fatty acids play a crucial role in the processing of rubber and rubber products such as tyres. Within the vulcanization of rubber, the process of hardening rubber, the addition of fatty acid based soap significantly increases the vulcanization speed.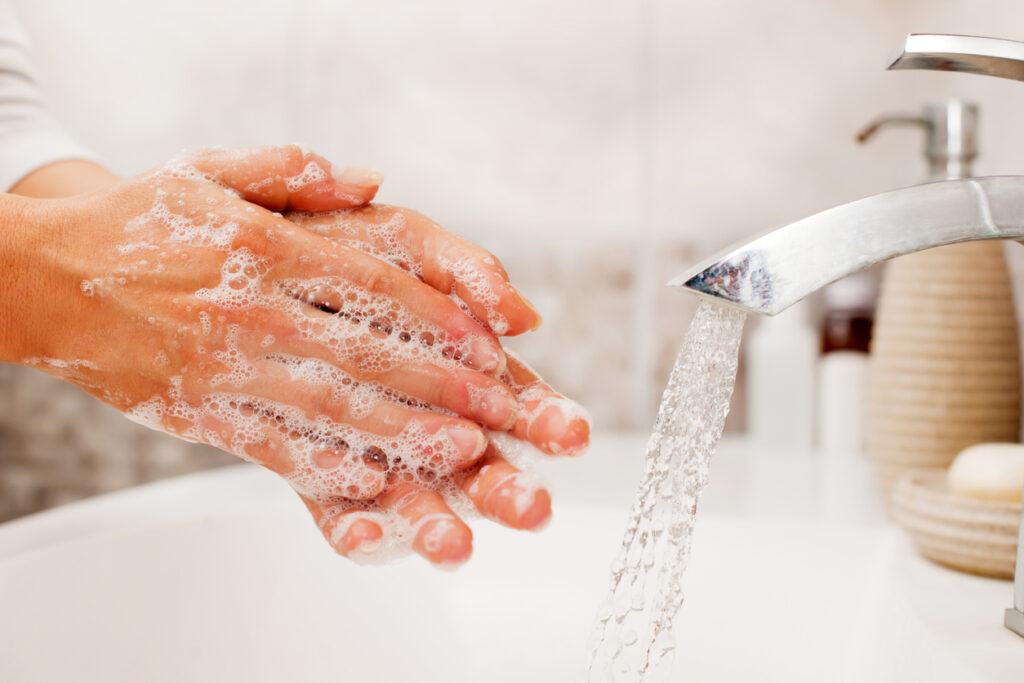 Soaps
Soaps have been used for thousand years to clean the skin. Nowadays, traditional soaps composed of salts od Fatty Acids and Glycerin are still used, but their high pH can damage the skin. This is the reason why, in the last decades, industrial companies have used other Oleochemicals and their derivatives issued from vegetable oils such as Fatty Alcohols, Fatty Esters and Surfactants to develop milder and efficient soap formulations with a pleasant sensorially.